Being a stay at home mom is the best, but it's also the hardest thing I've ever done.
Getting to be present for all your child's firsts, every word, step and new discovery really is priceless. But the stress is real, ya'll!
It's not easy taking care of children 24 hours a day, 7 days a week, plus cooking, cleaning, and all around managing a household.
Oh and then you need to spend time with your husband, and don't forget about taking care of yourself, too!
That's why I hope these stay at home mom hacks will come in handy!
Stay at Home Mom Tips
Lower Your Expectations
I'm serious. Let me explain what I mean.
When you became a stay at home mom, you probably had ideas about what life would look like: Perfectly planned out days, leisurely walks, and lots of time just soaking in the precious moments.
And while all that might happen, it also might not. And if it does, it certainly won't be daily. Experiences like this are often few and far between. And please, for the love of all that is holy, don't compare your life with other moms! We are each on our own journey, and your days might not look the same as other moms you know.
These things are what set us up for discouragement, overwhelm and feeling like a failure.
You never know what's going to happen when you're a mom, from one day to the next. Kids are great at surprising us, and even better veering from our plan and expectations. The sooner you embrace this and lower your expectations, the better off you'll be. That way if and when things do go smoothly and work out the way you planned, you'll be pleasantly surprised.
Start Your Mornings off Right
I'll be the first to admit that this is SUPER hard to do when you have little ones.  And I'm not going to tell you to just "get up early" because Lord knows you need your sleep mama! But I will say that if you can grab just 5 or 10 minutes to get your day started on the right foot, it will make a world of difference for you.
Reading, journaling, praying, drinking a cup of coffee…as long as you are taking quiet time for yourself. Whether you connect with God, think about your life, goals, hopes and dreams, or just be still.
If you can do it before the kids wake up, great. Or if you have to put on the TV and let them watch something while you take this time, do it. If you're juggling nursing a newborn and giving good morning hugs to a sleepy toddler, that's okay. Try your best to pray and think about things, even if it's just for a few minutes.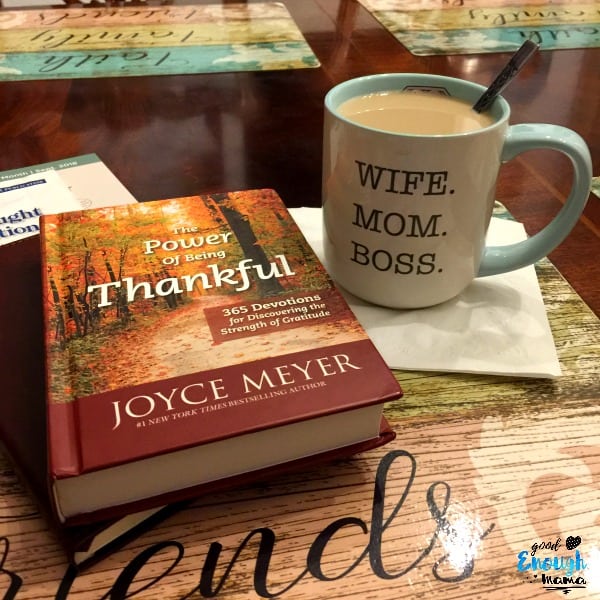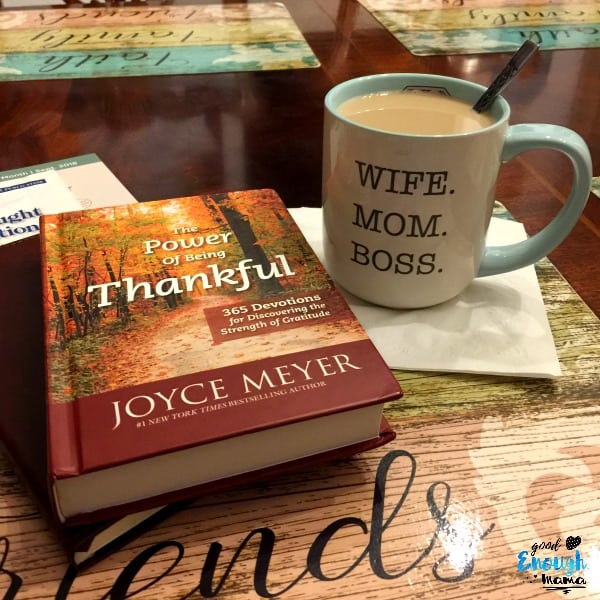 Daily to Do List
We've already established that things don't always go according to plan when it comes to kids. That being said, it doesn't hurt to make a list of your most important things to do for the day. Dinner has to be made, so you'll want to figure that out. Maybe the kids need baths, or the bathroom needs to be cleaned.
Having a daily to do list can help keep you on track. Not to mention the satisfaction you will have when you cross your completed tasks off the list. This is one stay at home mom hack I use nearly every day!
Get Organized
Having a messy house is frustrating. Getting each room in your home organized might not be an easy task, but it will be worth it. You will feel so much better when it's done, trust me.
Now I'm not talking about not letting the kids play with their toys because your house needs to stay organized. But I am talking about making sure everything has a place, such as toy organization in your living room. That way when the kids are done playing, they can put away their toys and your home stays organized.
Related: Realistic Organization Tips to Make Your Home Appear Cleaner
Let the Kids Help Clean
Getting your kids to help clean is one of the best mom tips I could give you. Find age appropriate chores and get them used to picking up after themselves. They can clean up toys, put clothes in the hamper and much more.
Also things like clearing the table after dinner,  wiping off the counters, and helping you fold laundry most kids can handle (again, depending on age).
Sometimes it gives little ones a sense of pride when they help, especially if the result is their room looking clean. They often become more conscientious  about keeping it clean when they know they need to clean it up when it gets messy again.
Meal Plan
There's nothing worse than 5:00 rolling around and you realize you didn't take anything out for dinner! Been there, done that! Sometimes even coming up with what to make when your day is full of taking care of the kids and doing housework is a struggle.
I've done meal planning on and off for years, but finally started  doing it consistently about three years ago, and boy, has it has helped tremendously. We keep a calendar on the fridge and I usually plan a week at a time. It's nice because it not only helps me know what to make for dinner, it's extremely useful when it comes to grocery shopping. And it's nice that the kids can look at the calendar and know what's for dinner each night. In fact, if I do get asked, I tell them to go check the calendar! 🙂
This simple meal planning for beginners from The Busy Budgeter can help you get started.
More Stay at Home Mom Hacks
Spend Quality Time With the Kids
This seems like a no brainer, but it's so easy for this to fall by the wayside if we're not making a conscious effort to make valuable time for our kids.
I'm not just talking about your kids playing in the same room while you are busy with something else. Not that that's a bad thing, being there at all is super important. But making sure you take special time for the kids is something that requires commitment and planning.
Of course there are fun things you can do with your kids, but there are also activities that they can help you with that they might enjoy, and that might surprise you!
Find tips about spending quality time with your child here.
Encourage Independent Play
Are you the type of mom who feels like you need to entertain your child all the time? While quality time is important (as I mentioned above), learning how to play alone or with siblings is equally important. Self entertaining can help them learn how to manage things on their own, and enjoy doing things by themselves, which is an essential trait they need to learn in life.
Here's an idea: Start out by telling your child you're going to play with them for 10-20 minutes and then after that they will be playing on their own. Let them pick the activity and get out any toys or supplies, then spend that time dedicated to play. Once the time is over, let them know it's time for you to go do (insert chore or activity here) and leave them to play independently.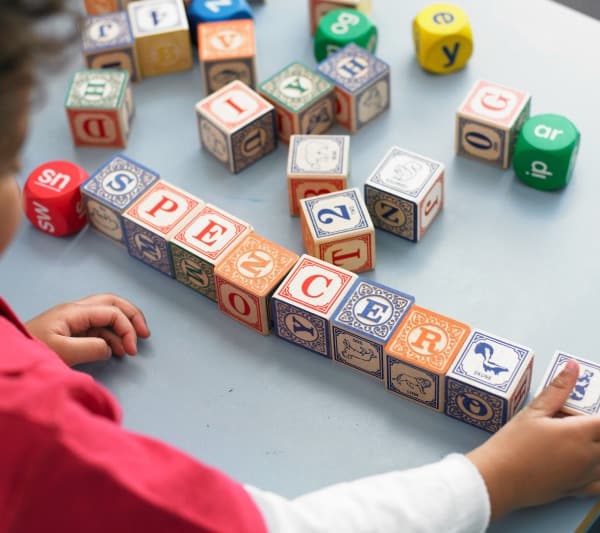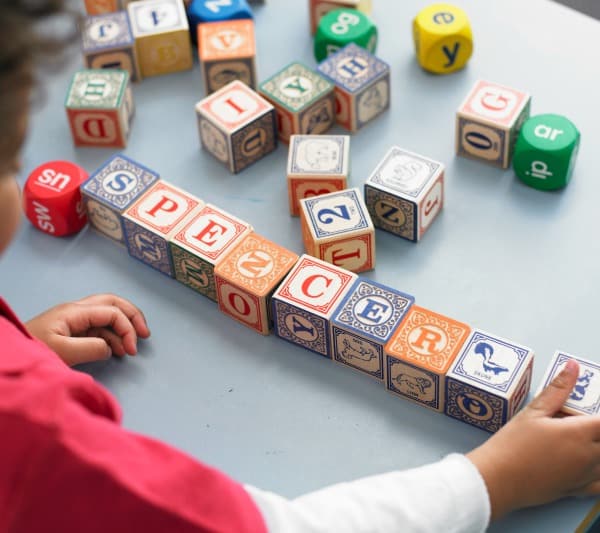 Enlist Help With Errands
Let's face it, taking kids on outings, especially if they're small, can be quite a feat. So if you're able to get help when it comes time to run errands, I highly recommend it.
When my son was small, we were lucky enough to live near my parents. So my mom would come grocery shopping with us and it really helped.
Help could also mean that your husband does the shopping or stays home with the kids while you go out and run errands alone. 🙂
Get Essentials Delivered
Services like Grove weren't available when my kids were babies, but how I wish it would have been.  I sure do utilize it now! Shopping isn't really fun for me when it comes to household necessities (now if you're talking fun stuff like furniture and home decor, I'm all in!) so anything I can do to make it easier and avoid a trip to the store, I'm game! And if you have babies, toddlers or young kids, I'm sure going to the store doesn't top your list of favorite things to do. That's where Grove comes in. They carry Eco-friendly products that you can have shipped to your home once a month. Have the same products delivered every month, add new items or delete what you don't need…it's as simple as a click!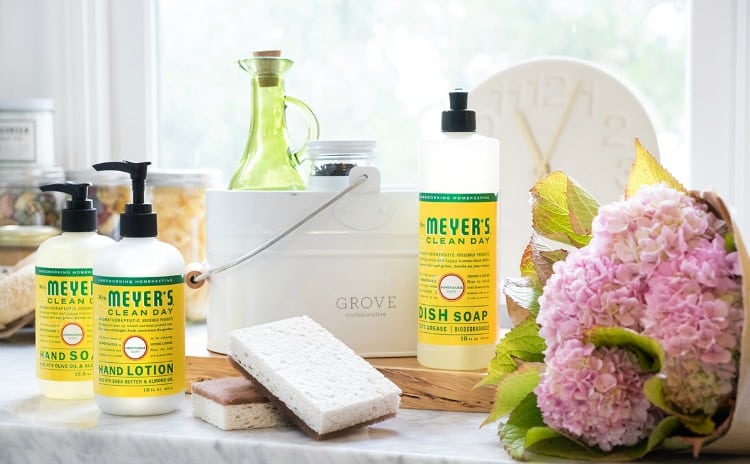 You can order a little or a lot, it's up to you. First time orders are $30 and after that you will need to spend just $25 a month to have your order shipped to you. But again, if you don't need anything that month, simply skip it (or have less than $25 in your cart and it won't ship out).
You can learn more about Grove and sign up for their service here.
Nap Time is Quiet Time for Everyone
When you're a stay at home mom, you're with your kids all the time. Naptime is likely the only time you have peace and quiet, unless the kids are at grandma's house or something. So making good use of it is a mom hack you should definitely use!
If you have one child or kids who go down for naptime at the same time, utilize this time to the max! Whether you can get caught up on housework (that can be done quietly…no vacuuming now!) or take some much needed time for yourself, it's up to you. But use this time wisely. Read a book. Pray. Make a cup of hot tea. Flip through a magazine. Take a bubble bath. Take a nap. Choose whatever quiet activity you like and do it.
If you have older kids or kids who don't nap, they can still abide by the quiet time rules. Either let them find their own quiet time activity, or you can help them find it. But that time definitely needs to be observed by all, especially if you have little ones who are sleeping.
Have a Bedtime Routine
I know this can be tricky when you have little ones. They're not tired, need another drink of water or want one last hug. But having a routine really does make bedtime easier. A familiar book or two, simple nighttime rituals or favorite songs will help kids know that it's time to settle down for the night. It also gives them special time with mom so they can look forward to it at bedtime, rather than just saying "off to bed" and a quick kiss goodnight.
My two youngest girls are 14 and 16 (wow I feel old!) and we were just all talking the other day about the songs I used to sing them at bedtime. We laughed and sang them together, they are such a fond memory for them and that makes me feel good.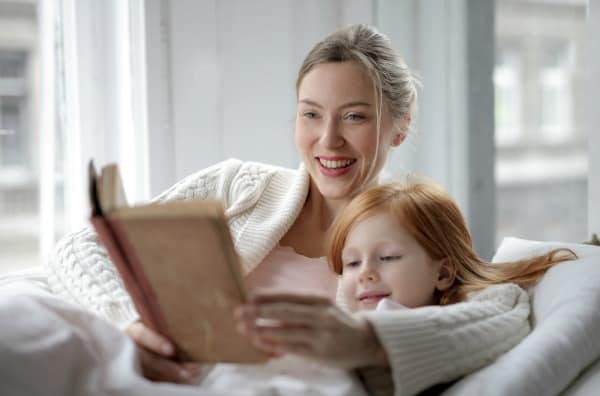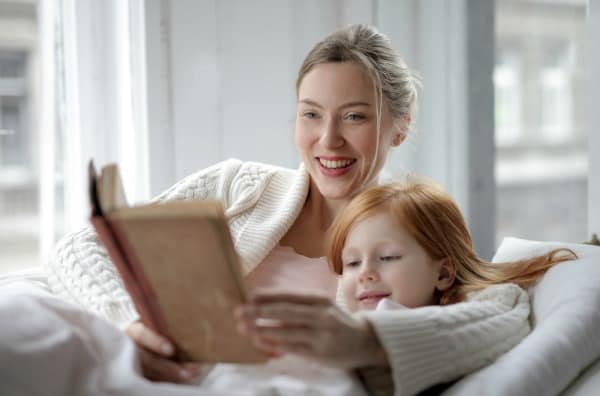 Take Alone Time
Taking alone time or as it's popular to say "me time" means more than just finding something to do at naptime every day. It means scheduling time for yourself, preferably out of the house, on a regular basis.
Now I know that's not possible for everyone, and if you absolutely can't do that at this time, then there are other options you can do at home. And yes, you might even have to utilize naptime. The important thing is that you take care of yourself and do things that are important to you outside of motherhood.
Learn about the importance of me time and tips on how to schedule it in this post!
There you have it, Stay at Home Mom Hacks to make mom life easier!
I hope you found these helpful, and if you have any suggestions of your own, I'd love to hear them. Feel free to drop them in the comments!
If you enjoyed this post, please Pin it!