Decorating with kids can be challenging, especially if you have small children.
But creating a kid friendly home that is also beautiful is totally doable!
So if you're asking yourself "how can I make my house kid friendly?" you've come to the right place!
I'm sharing tips and tricks on decorating when you have small kids at home.
Decorating With Kids in Mind
I think the most important part of any kid friendly design is that it's just that, kid friendly! Meaning you don't put expensive pieces on the coffee table and then expect them to go untouched.
For example, if you're looking for coffee table tray ideas, consider using things that are safe for the kids to play with. Faux flowers and plants, books, and kid friendly decor pieces such as this handmade game are good options.
Having kid friendly furniture is a must. It needs to be safe for children as well as something that won't easily scratch, break, chip, stain, etc. If you're looking at couches, love seats and comfy chairs, make sure you choose a stain resistant fabric. Coffee and end tables shouldn't have sharp edges and made from material that won't crack, chip or scratch- definitely no mirrors or glass.  You might visit The Spruce for more coffee table ideas.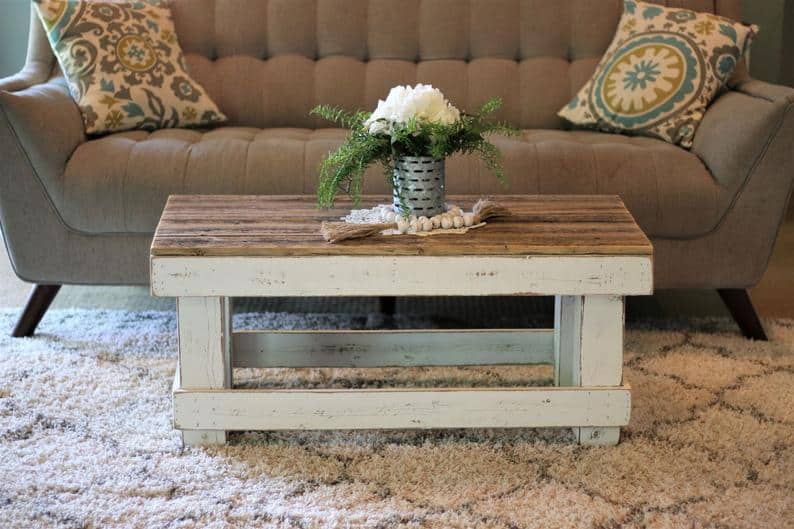 Kid Friendly Living Rooms
I think you can create a warm and cozy living room and still include a space for the kids. Making sure things are organized goes hand in hand with decorating, because you can use, stylish bins, baskets and even shelving to store items. You can read about how to organize toys in your living room in this post.
Typically, family room ideas are already kid friendly, because usually family rooms are also a combination play room, game room, TV room and overall family hang out space. It's really great to have a room where the kids feel like they can cut loose and be kids without the fear of ruining something.
Make sure to include kid friendly storage in this room too, as you'll likely have a lot of the kids toys, books and items in here regularly, if not always.
Decorating Tips for a Kid Friendly Home
So how can you decorate beautifully, but still make your home kid friendly?
Try these tips:
Wall Art
Hanging pictures and wall hangings is something nearly everyone does in their home, whether they have kids or not. But when you have children it becomes one of the best ways to decorate! Wall art hung up is usually out of the grasp of little hands. You can change up your decor as often as you wish by swapping out pictures, and it's totally safe for the kiddos!
Shelving
Hang em high, mamas! Hanging shelves are wonderful for decorating any space, including the living room, kitchen, dining room, bedroom or even bathroom. It will give you room to add those special home decor pieces that you don't necessarily want your little ones touching.
Throw Pillows
Oh how I love me some throw pillows! They can totally change the look of a space easily, and kids love them! They can sit on them, sleep on them, use them for building forts, and maybe have a pillow fight or two (if mom approves, of course!).
The neat thing about throw pillows is that you can find them inexpensively. And if you buy pillow covers instead of changing the entire pillow, it's even more affordable!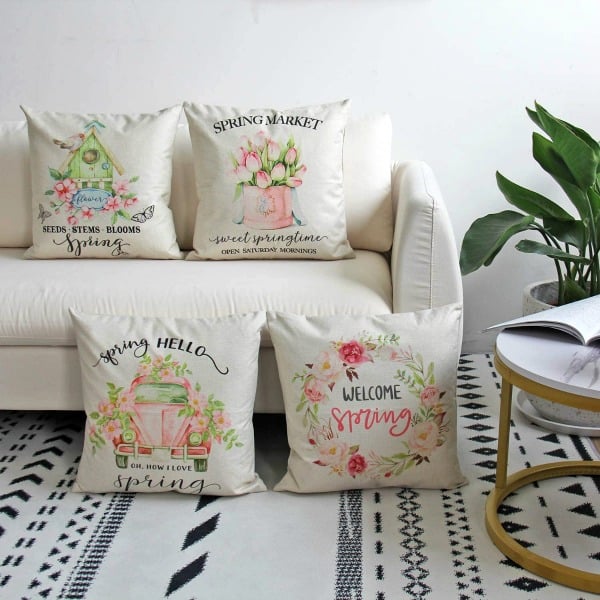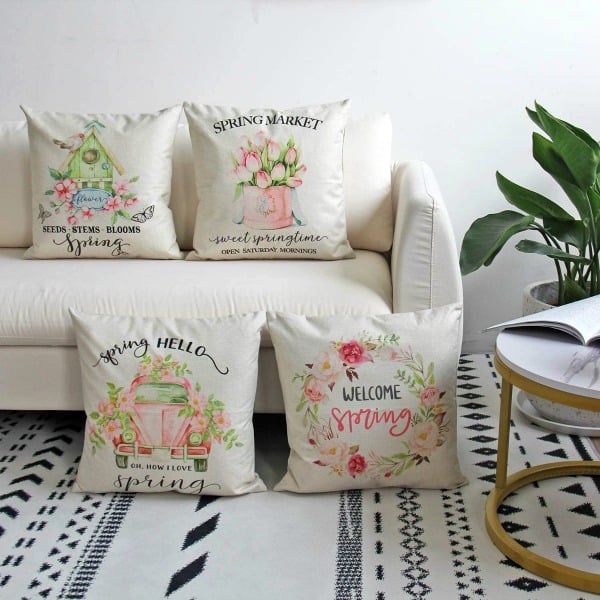 Blankets
Throw blankets are another great kid friendly decor idea. We have throw blankets for every season, and the kids each have their favorite blanket that they claim to use every night. This is another option that is reasonably priced so you can change them out often if you wish, or just wait until they wear out and then buy more.
Second Hand
Now even though you will still have to make sure your home decor items are safe for the kids, buying second hand is such a great way to decorate your home. Here's why: You're getting pieces for considerably less than if you were to buy them brand new. And that makes it a whole lot easier if something does by chance get broken or ruined.
Heck, if you're into the farmhouse look as many people are these days, then buying vintage is probably right up your alley. I love this for the fact that most of these items already show signs of wear and age. The damage has already been done, so you can relax and not worry about the kids wrecking anything.
I hope you have enjoyed this post about the best kid friendly decorating tips!
If you have anything to add, please leave a comment below, I read every one.