Finding things to do with kids at home is something that many of us are struggling with right now. I mean, we have ideas, sure.
But as the days go on, our ideas are giving way to searching for things to do inside with kids!
So I decided to ask some of my fellow blogging friends to share their best ideas on ways to entertain kids and find things to do indoors (and a few outdoors too) while we're all stuck at home.
Fun Activities For Kids At Home
First off, there are a variety of things to do when stuck inside. Just a few ideas are:
Board Games– I don't know about you, but my kids love board games and can never get enough! Some of our favorites include Aggravation, Loaded Questions, Awkward Family Photos, Sorry and Life.
Arts & Crafts– The neat thing about arts and crafts is there are such a wide variety of options. From simple to complex, there's something for every age range and interest.
Reading– My girls are reading for at least 30 minutes a day while they're out of school.
Baking– I love this because it's something families can do together. But also, if your kids are a bit older, it's fun to let them create goodies by themselves.
Scavenger Hunt– These can be done both indoors and outdoors for an abundance of fun!
Cooking– If your child likes helping in the kitchen, this can be a fun activity to do together.
Coloring– I don't know about you, but I find coloring relaxing. So it's fun for parents as well. But it is a good way to keep the kids entertained while you're busy with things around the house.
Fort Building– Ah, I remember the days of hearing my girls say "Mom, can we build a fort?" To which I usually replied "Yes, as long as you clean up the mess when you're done!" 🙂
Indoor Games– A few of our favorites are hide and seek, Superman, Charades and truth or dare.
Movie Marathon– We're huge Disney fans and movie buffs at our house, so movie marathons are one of our faves!
Dance Party– This usually happens randomly in the kitchen at our house!
Related: How to Spend Quality Time With Your Child
Creative Activities for Kids
Arts & Crafts are something that most kids enjoy and can be done relatively inexpensively. And the neat thing is, you can find things to do for every age level.
Have a look at these creative activity ideas from fellow moms below.
DIY Disney/Pixar Toy Story 4 Forky Craft from Pretty in Baby Food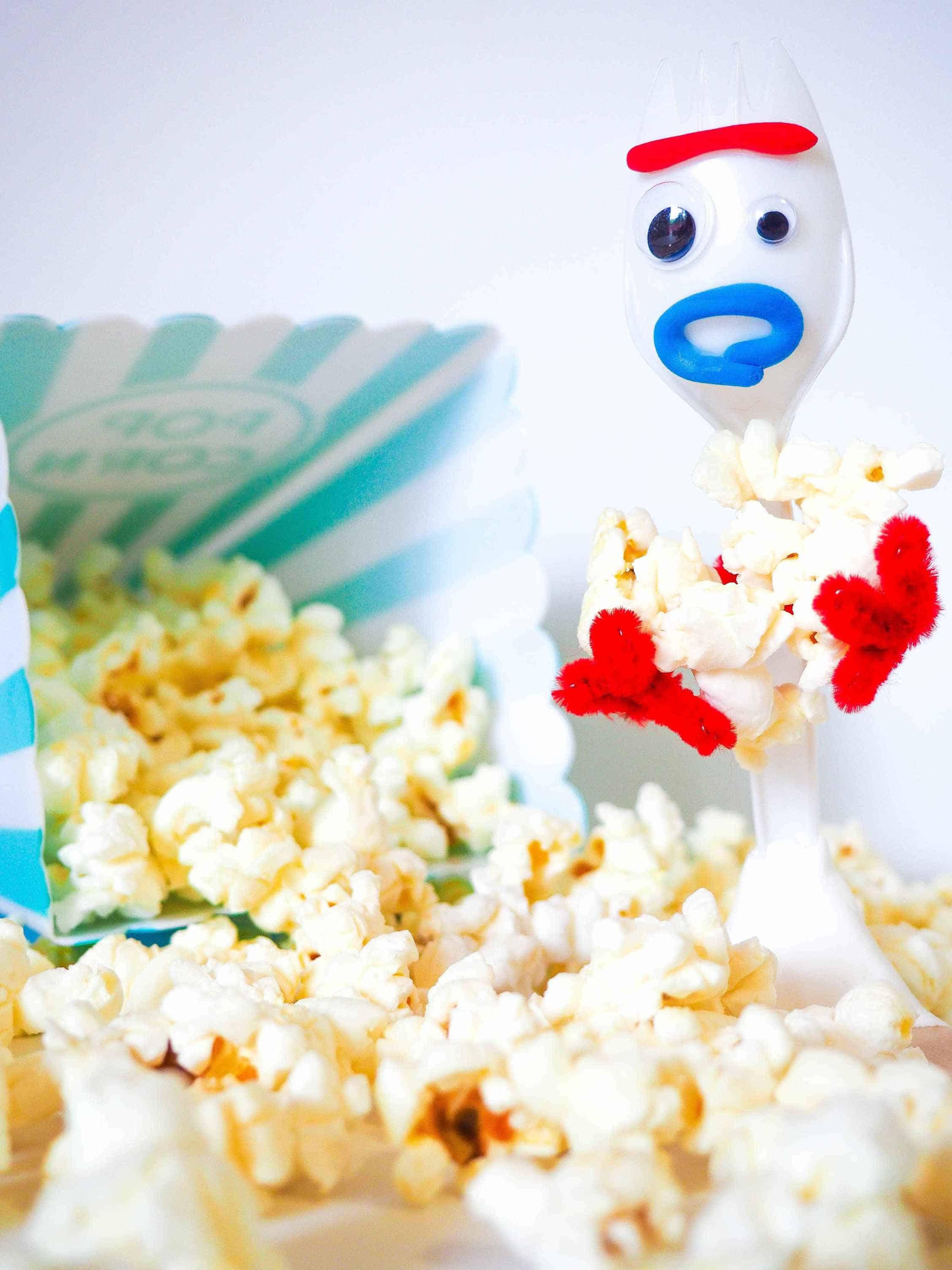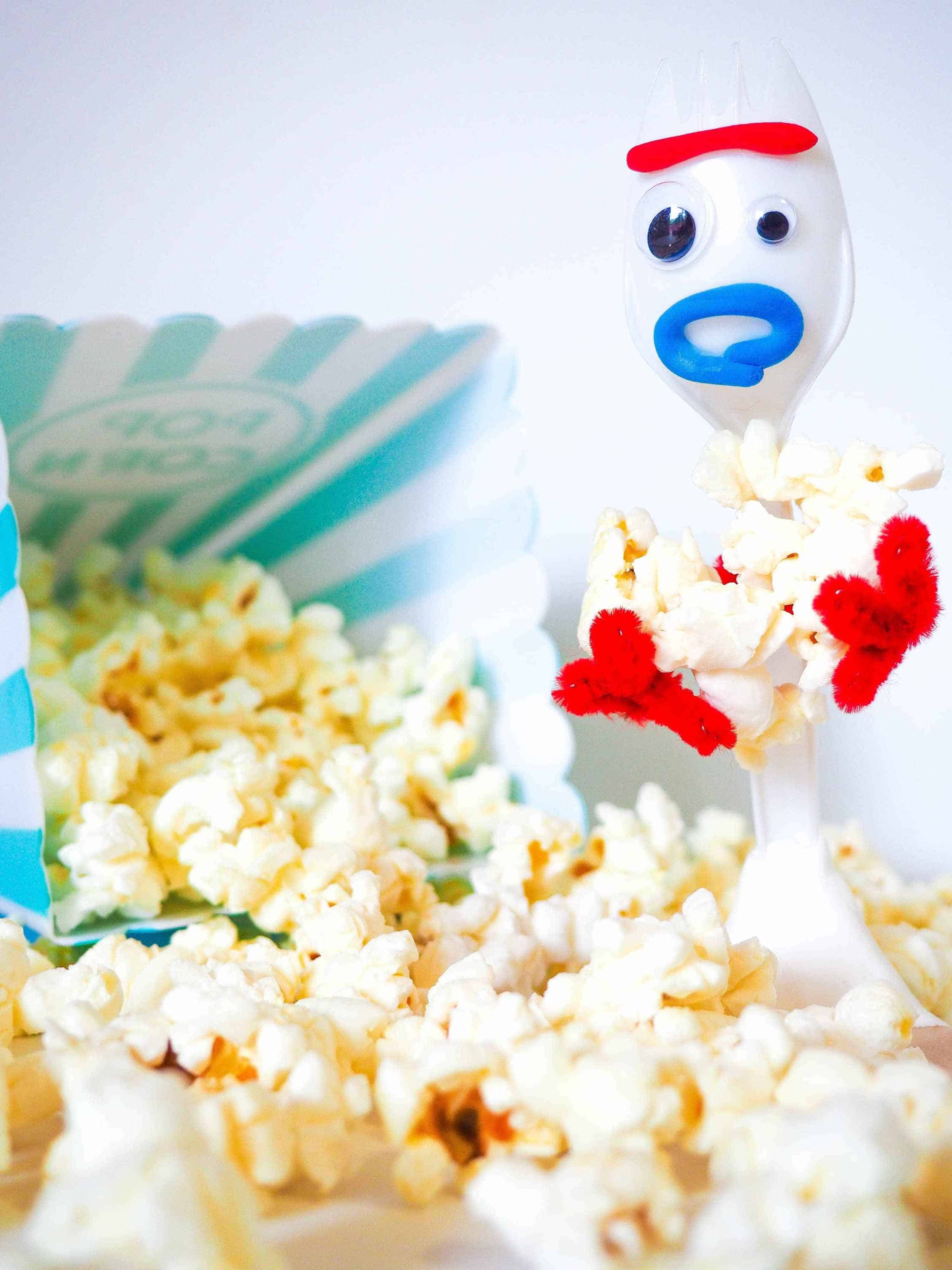 How to Make an Origami Penguin from Origami Expressions
Easy DIY Flubber from Look We're Learning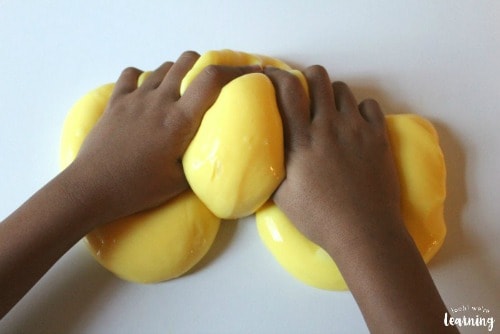 Bugs and Reptiles Cloud Dough Tray from Glitter on a Dime
Sidewalk Chalk Paint Recipe from On My Kids Plate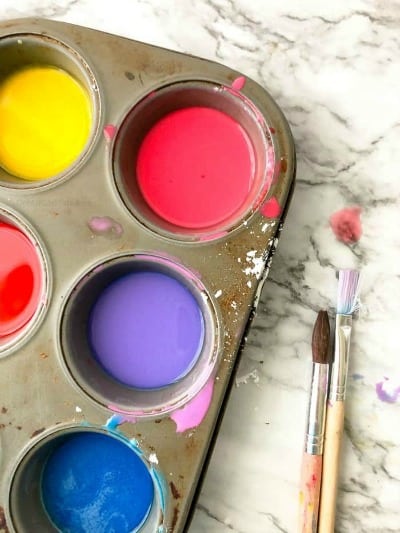 Hawaiian Punch Play Dough from Life With Joanne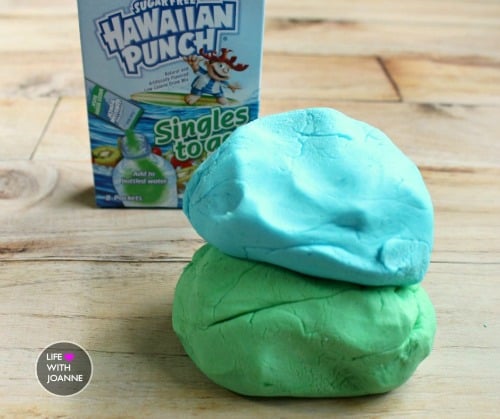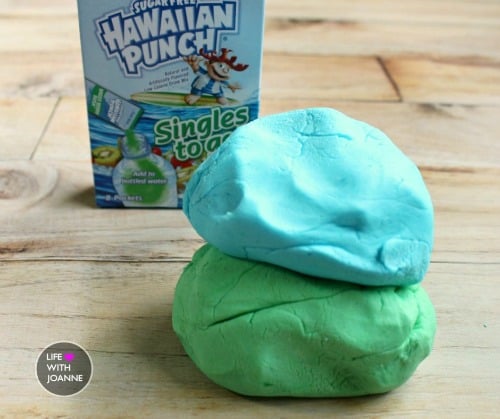 Bugs and Nature Simple Stamping Art Activity with Apples from Box of Ideas
Simple DIY Friendship Bracelets from Simplify Create Inspire
Paper Plate Butterfly Craft from Simple Everyday Mom
How to Teach Kids to Sew With ABC Kids Sewing Craft from Coffee and Carpool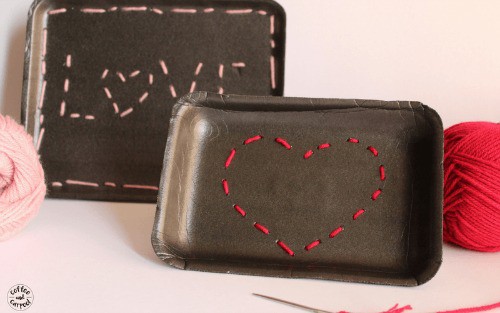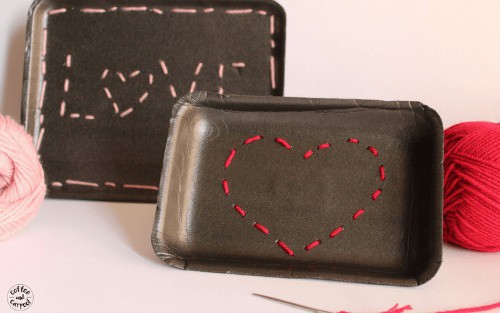 Indoor Games
When looking for indoor activities at home, games are usually one of the top ways to entertain the kids. Most kids really enjoy games, maybe not all types but at least a few.
Check out the fun options below!
LOL Surprise Minute to Win it Games for Kids from Paper Heart Family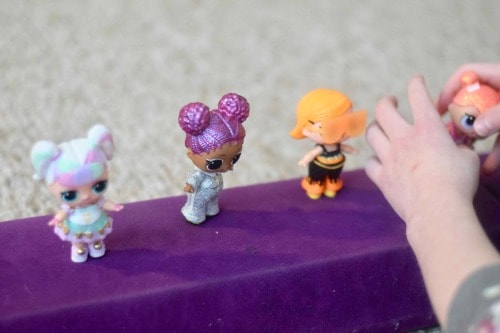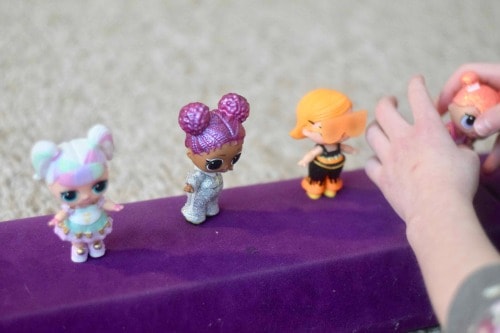 Indoor Scavenger Hunt from Moms Collab
Printable Dinosaur Matching Game from The Artisan Life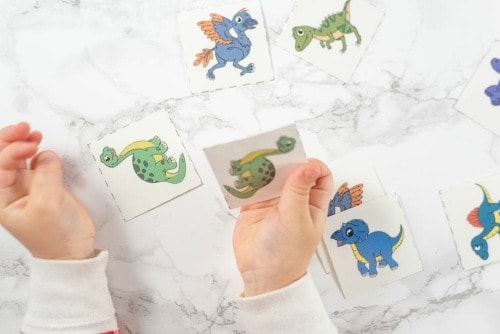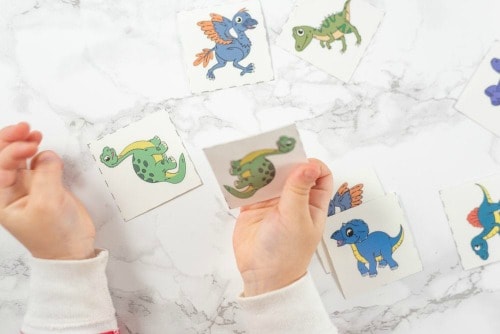 Laundry Basketball from Imaginative Homeschool
Printable Mermaid Bingo from Easy Activities for Kids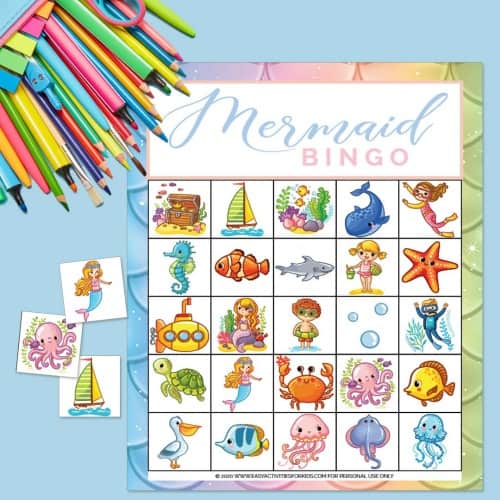 Family Night Scavenger Hunt from Look We're Learning
Disney/Pixar Onward Activity Sheets from Pretty in Baby Food
168 Charades Ideas for Kids from Katherine Rosman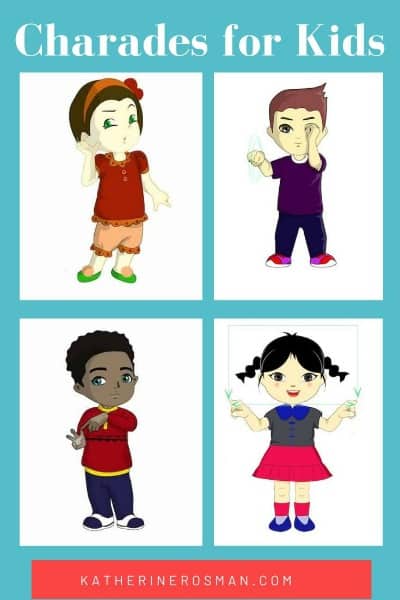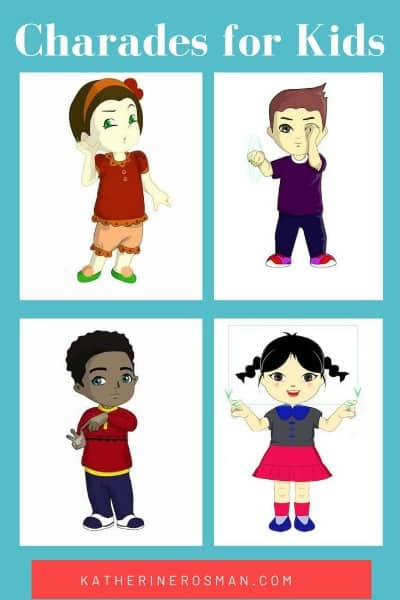 Kid Friendly Outdoor Games & Activities
Getting outside and breathing the fresh air is something we all need to do, even when sticking close to home. There are a number of free and cheap kids activities you can play outdoors.  And I've included one that's not so cheap, just because I thought it was super cool and know that most kids would love it!
Sidewalk Chalk Obstacle Course from Toot's Mom is Tired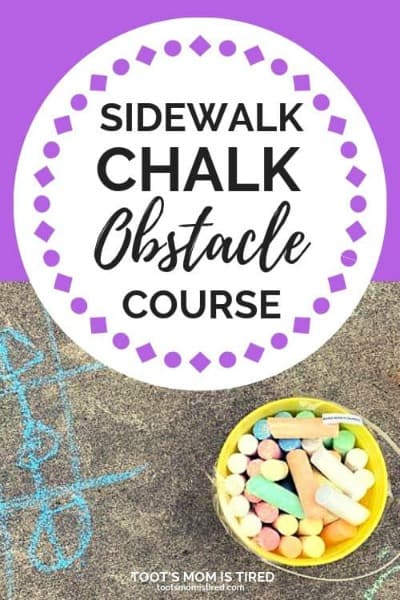 Fun Games Kids Can Play on a Trampoline from Two Kids and a Coupon
Nature Scavenger Hunt Printables from Take Them Outside
Fun Air Scoop Ball-This was one of our favorites when my kids were small.
Jumbo Connect 4–  My kids would absolutely love this!
Fun Things to Do When Stuck at Home
We've covered art, indoor and outdoor games. So here's a list of a few more  at home activities for kids.
101 Fun Questions to Ask Kids to Know Them Better from Mom Hacks 101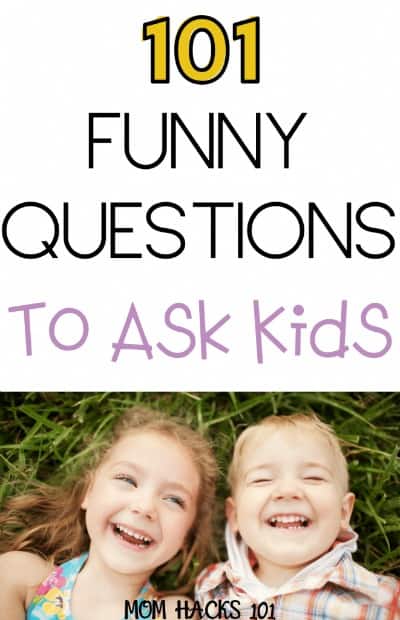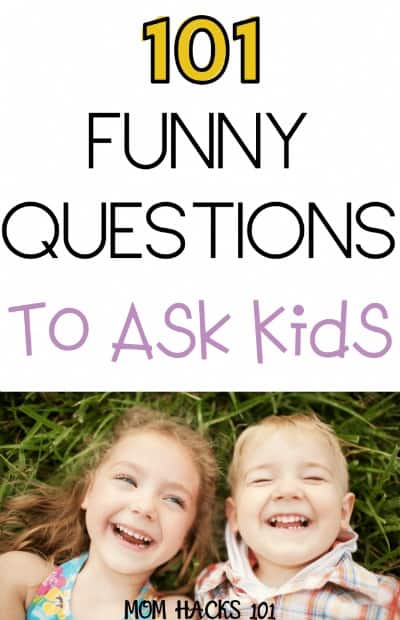 50+ Silly Easter Jokes for Kids from On My Kids Plate
Dollar Tree Barn Animal Activity from Enjoy the Eco Things
15 Fun Virtual Theme Park Rides from Mom Hacks 101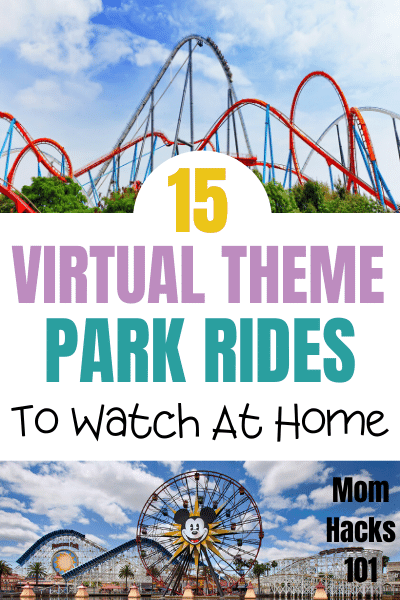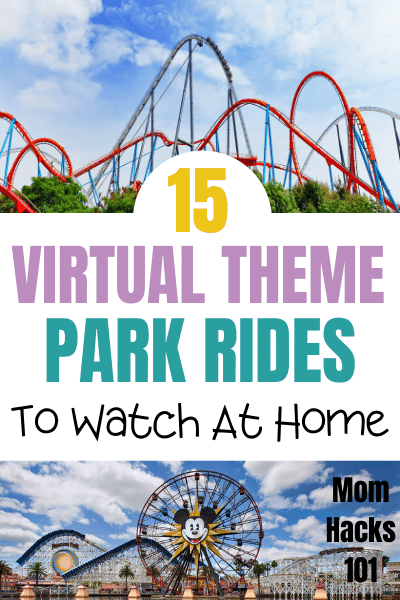 Earth Day Word Puzzles & Spelling Game from Tree Valley Academy
100 Family Friendly Movies to Watch from Happy Healthy Mama
Fun Ways to Play With Rocks from The Salty Mamas
<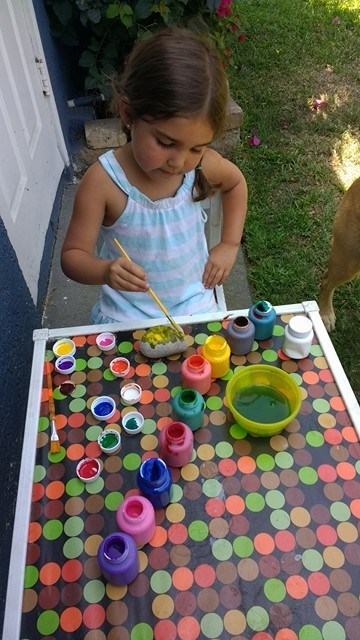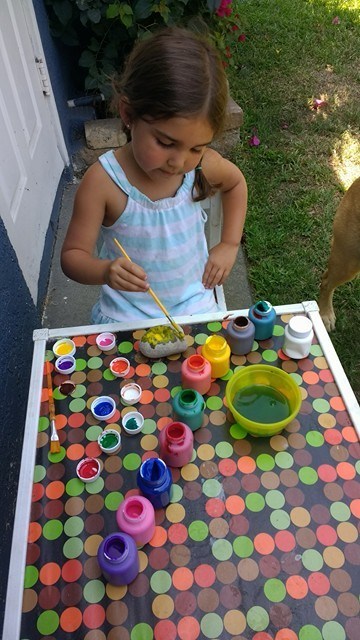 Neighborhood Bear Hunts from The Mom Friend
85 Riddles for Kids: Easy and Fun Brain Teasers from Katherine Rosman
I hope you enjoyed these fun things to do at home with kids! A big shout out to all the bloggers included in this post, you all rock and I thank you for your contribution!
If you enjoyed this post, please share it!