When you think about things new moms need for themselves, what comes to mind?
Maybe a fancy new gadget that promises it will make becoming a mom just a little bit easier?
While that's nice, new mom must-haves go way beyond baby items.
In reality, the most important things a new mom needs…I mean real essentials, aren't what you might think.
But they are super important to have in order to be the best mom we possibly can.
Related: Help for The Overwhelmed Stay at Home Mom
Things A New Mom Needs
Sleep
Being sleep deprived is one of, if not the hardest thing about being a new mom.
And sleep deprivation can lead to being overwhelmed as a mom.
So how do you get enough sleep as a new mom?
The first and most popular way is to sleep when the baby sleeps.
When you're a new mom, it's just you and the baby.
This means when the baby naps, you can nap too.
I know, I know…the dishes need to be done, the laundry needs to be folded… plus a million more things I'm sure.
But you need to take care of yourself first so you can be a good mama.
Everything else can wait.
If you're fortunate enough to have friends and family nearby, ask them to come over and sit with the baby for an hour while you nap.
Have the coffee on and set out a good book or their favorite movie.
Of course, they can just cuddle your new little bundle of joy the entire time as well!
Good Nutrition
This was always a tough one for me as I've always struggled with healthy eating. But good nutrition is so important as a mom period, but especially as a new mom.
You might find it hard to sit down to an uninterrupted meal (I know I did).
So prepping small snacks that you can just grab before you sit to nurse the baby or when you have just a few minutes here and there is crucial.
New mom snacks could include things like veggies, yogurt, cheese and crackers, and fresh fruit.
I saw this post and even though it's aimed at snacks for kids, I thought it would be such a  good idea for snacks for a new mom too!
Help With the Cleaning
Things can get overwhelming fast when you're a new mom, especially keeping up with the housework.
What a new mom really needs is help with the cleaning and housework!
Ask your family and friends to fold a few loads of laundry. Do the dishes. Vacuum. Mop.
Anything that needs to be done, don't hesitate to reach out and ask for help.
They won't know you really need it unless you tell them!
Please don't say  "don't worry about it", or "oh that's okay, you don't have to do that" if by chance your friends or family offer.
It's not about pride, or being able to do it all.
And if you're the support system for a new mom, be sure you are offering to do these things!
Or even consider giving her the gift of a cleaning service for a month.
Trust me, she will love you for it!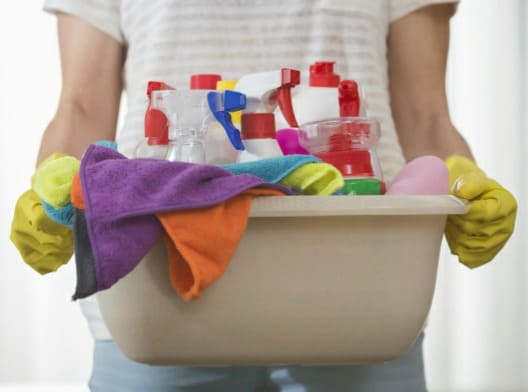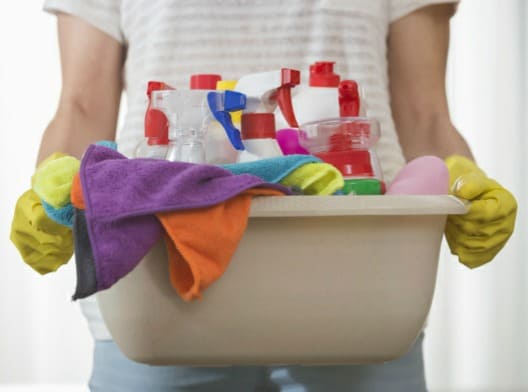 Meals
You won't realize how tough it is to get anything done with a new baby until that baby arrives.
Getting a decent meal on the table can be more difficult than you'd think.
When people ask what you need, don't be afraid to tell them meals!
Some people set up a meal train when a baby is born, and I think it's a wonderful idea. One I wish I would have been able to have done for me when I had my babies.
There are even websites that will help people organize a meal train for you.
Watch the Meal Train Video below to learn more.
More New Mom Essentials
Someone to Listen
You've finally fulfilled your dream of becoming a mom.
Day after day, it's just you and your little one cuddling, feeding, and gazing into each other's eyes.
This is all true, but let me tell you a secret…
Babies don't talk! (Okay, so that wasn't much of a secret!)
Motherhood can get lonely.
In a few weeks you will be wishing you had someone to lend an ear, someone to talk to.
So you don't feel like you're all alone in this  motherhood journey.
And if your friend or family member is a new mom, this is one thing she really needs!
Extra Set of Wheels
What do I mean by this?
Someone to run errands for you.
Go to the grocery store, drop off bills, visit the post office.
Having a person help you out by doing these things when you're just not able to get out of the house is a true lifesaver.
And if you're the support person, this is a really great way to help a new mom.
Think about it, when you're going out to do errands of your own, take a few extra minutes to do hers as well.
It takes a little extra effort, but the payoff (friendship) is huge.
Friends
Again, being a new mom can be lonely.
The beauty of things today is that even if you don't have many friends in real life, you can always take to social media to meet other moms online.
There are a lot of new mom groups on Facebook, and Instagram is another great place to meet moms.
If you see a new mom, don't be afraid to reach out.
Sometimes you have to get out of your comfort zone to help someone and make a difference.
Personally, I've made some really great friends online.
It's so nice to be able to talk to another mom and support each other.
And if you're a new mom, this can all be done in between diaper changes and feedings (heck, if you breastfeed, even while you're feeding!)
Self Care Basket
The last thing a new mom is going to be thinking about is herself.
Make her a self care basket full of her favorite things: maybe a journal, a book, lip gloss, coffee (this is my favorite coffee!) or tea.
It's not even about the gifts themselves really, but the thought that you are remembering she needs attention too.
Plus, it will serve as encouragement for her to not forget to take care of and make time for herself.
Related: Self Care for Moms- Helpful Tips You Need to See
Being a new mom is hard, but oh so wonderful at the same time!
These new mom must-haves will help you settle into your new role as mom.
You'll be rocking that mini-van in no time! 🙂
I hope you have enjoyed this post The Most Important Things A New Mom Needs.
Have any essentials to add to the list? Leave a comment below, I'd love to hear from you!
If you found it helpful, please consider Pinning it!